Elevate Content Creator DaleDuo Celebrates Women's History Month with a Huge Win!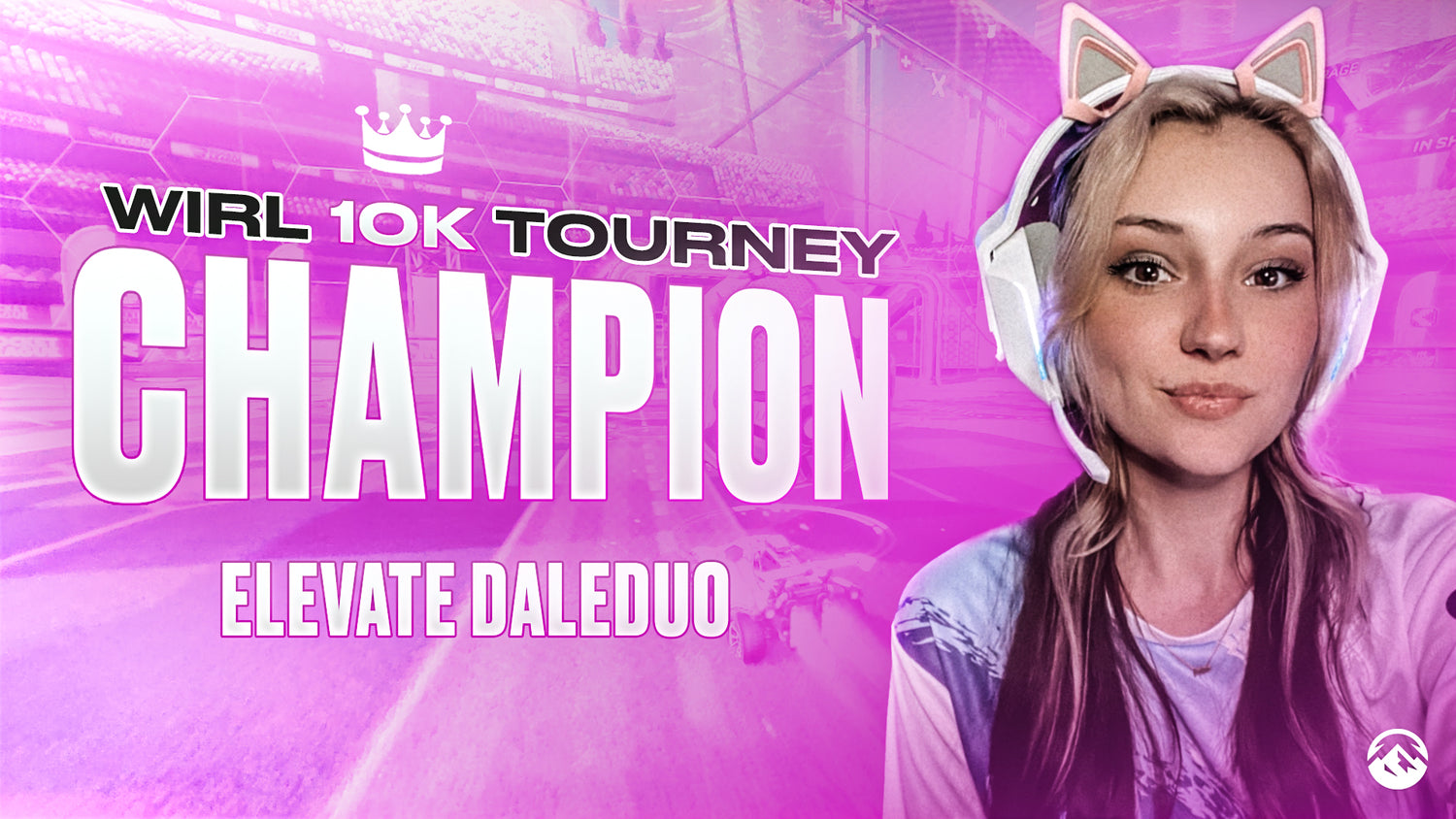 By: Rachel Huser
This March marks the 36th Women's History Month and DaleDuo, Elevate's first Rocket League Content Creator and newest to the Content Creator Team, is celebrating with a championship win in the first-ever Women In Rocket League (WIRL) 10k Tourney!

The tournament- hosted by Widow- occurred from Saturday, March 11 through Sunday, March 12, and included 36 women split into 12 teams. DaleDuo was among the first 12 women drafted and was selected by team captain Masypie who had already picked Kaciedilla. 

The team went undefeated in the upper bracket through three rounds of extra game modes (rumble, snowday and dropshot, respectively) to reach the grand finals where they faced off against Team KiralinaRL. In an electrifying and very entertaining round of rumble dropshot, Team Masypie swept the series and was crowned the first champions of the WIRL 10k Tourney! DaleDuo led the charge with a couple of clutch last-second goals to earn her team the win! She and her three teammates will split the first-place prize of $4,000.

"After we won I was utterly shocked! I just couldn't believe it," DaleDuo said. "We had a clean sweep in the grand finals and I just kept asking my team, did we really just win? I was in utter disbelief."

DaleDuo is proud to be a female gamer and prides herself on making the gaming world more inclusive for women. She is excited to be a part of the #RedRebellion and is looking forward to her next gaming adventure.
Be sure to catch her live on Twitch Mondays-Wednesdays at 6:30 pm CST!